Who We Are
The Order of Former Freemasons (O.F.F.) is an evangelical, discipleship crusade of Christian men who were once members of a Masonic Lodge, or one of its appended bodies such as the Order of the Eastern Star, the York Rite, the Scottish Rite, or the Nobles of the Mystic Shrine (a.k.a. the Shriners).
We have left Freemasonry because of our commitment to Jesus Christ and a realization that the religious principles taught by the Masonic Lodge are not consistent with Biblical truth, which supports the Christian faith.
Join Us
Do you want to be O.F.F. rather than FROM due to your commitment to Jesus Christ and to God's word (The Holy Bible) instead of the Masonic Order? Then feel free to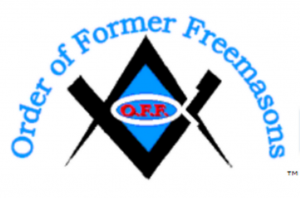 What we are NOT
An "Anti-Mason" Organization
A group of Conspiracy Theorists
A group of "Religious Intolerants"
A Greedy Group of Self-Serving, "Money Hungry" Charlatans

Explore Our Website
If you profess to be a follower of Jesus Christ, then we encourage you to feel free to explore our website in depth. Here you will find answers to such questions as:
What exactly is Freemasonry?
Is Freemasonry a religion?
What is the Masonic View of God?
What is the Volume of Sacred Law (VSL)
What is the Masonic Plan of Salvation?
What is the Masonic Baptism?
and so much more.
You owe it to yourself to examine these issues, in order to decide to remain an active Mason, or never join a Masonic Temple to begin with.